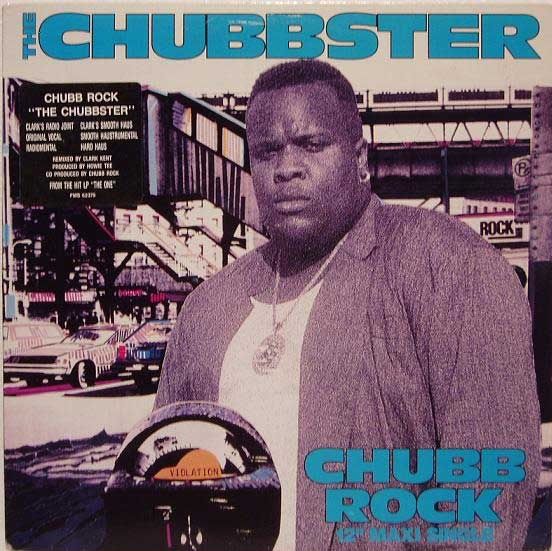 Hip house gets the bozack. After the JB's hit with 'I'll House You', the third worst sub-genre in hip hop (behind Rap Metal and Crunk) wreaked terror on the average hip hop fan's ears between 1989 and 1991. Still, while some rappers were completely playing themselves out with such wackness as 'Turn this House into a Home' (Craig G), 'Come Into My House' (Queen Latifah) and 'Rock the House' (Craig G again, what was he thinking?), a (very) small minority of house joints came out that weren't just listenable but pretty damn good.

In the first instalment of this 17-part series, we've got Chubb Rock's certified dancefloor filler 'The Chubbster', given the house treatment by the Superman himself Clark Kent. Clark Kent remixed a bunch of joints off Chubb's magnum opus The One (hands down the best album of all time), but this is the only track I know of that got the house treatment.

You could put Chubb Rock on a Lil Jon beat and I'd probably still like it, but there's no denying Clark's production effort here is extra slick. The beat on this is a lot more subdued than on most house songs and consequently the Big Man's vocals actually work well on top of the track – the whole package is smooth and cohesive. Chubb Rock never had any problem flipping rhymes at speeds in excess of 100 BPM, and basically you should be embarrassed if you can't recite this joint verbatim. In fact, this is something I would be happy to put on an eightball jacket and do the Steve Martin to, preferably with a girl wearing dolphin earrings. And in terms of appraising hip house joints, that's just about as good as it gets.
By Polarity