I asked for requests and damn, you requsted alright. Lot's of them, that's good though. Of course I don't have everything (or even half of it), but you guys are helping each other (and helping me as well) and that's cool. I'm learning that I don't have as much as I thought I did, but that's okay too. I was kind of rushed this morning, so I realize I forgot a few things already, but I'm going to be doing this all day while at work, trying to avoid staying later than need be so I'll look for some things online as well. Enough yapping….here they come
Individual Tracks
Busy Bee – Suicide (Strong City Records, 1987) Posted by Fuzzz
http://www.sendspace.com/file/lgph15
First, some stuff people already upped
(Posted By Leave Your Nine At Home)
Micranots- Return Of The Travellahs (Rhyme Sayers, 1996) http://rapidshare.de/files/37312541/micranots-returntravellahs-9athome.zip

1. Intro
2. Slaves
3. 141 Million Miles
4. Farward
5. Emotions
6. Grand Imperial
7. Every Devil
8. So Deep Remix
9. Grand Imperial II
10. Mathematics
11. The Path
12. Decapitation Free
13. Contemplate
14. The Dome
15. Judgement Day
A.D.O.R. – Shock Frequency (Tru Reign Records, 1998) upped by Andyman

http://www.zshare.net/download/ador-shock-frequency-rar.html
1. The Penetration
2. The Rush
3. Shock To Bliss
4. The Kid Is Crazy
5. Freestyle Fanatic
6. Shock Frequency
7. Bio Rhythm
8. Let It All Hang Out
9. Ruthless Confrontation
10. Enter The Center
11. Ill Thoughts
12. MC Chronicles
13. One For The Trouble
14. The Words
15. From The Concrete
16. Enter The Center (Bonbonzee)
There is a couple different versions of this LP floating around the internet. Not sure which one this is, but I have one that is different than most of them.
Ten Bass T – Do You Know The Way (San Jose Sound Rec. Co., 1996) Thanks TO Masscorporation (I've wanted this myself for awhile) PW is somewhere in the previous sentance
http://rapidshare.de/files/36442398/10bassT.rar
1. Beat Generation (Preview #1)
2. Hip Hop Culture
3. Good Times
4. 10 Bass Hit (On & On)
5. Scratch 'N' Sniff
6. What's The Definition Of A 10BassT
7. Good Times (Remix)
8. Open Your Eyes
9. Third World/First Person
10. People Gettin' Down
11. Some Say We're Spanish Some Say We're Black
12. Beat Generation (Preview #2)
A+ - Hempstead High (Umvd Labels, 1999) (posted by Chris, albumbase link)
http://www.megaupload.com/fr/?d=MF65A1Z3

1. Intro (Classroom)
2. Enjoy Yourself
3. Up Top New York
4. Gotta Have It
5. Boyz To Men
6. Watcha Weigh Me
7. Understand The Game
8. Don't Make Me Wait
9. Interlude-The Score
10. It's On You
11. What The Deal
12. Price Of Fame
13. Staggering And Stuttering
14. Parkside Gardens
Byron Davis & The Fresh Krew – Don't Be Bashful (4-Sight Records, 1988) (posted by Kriz)
http://rapidshare.de/files/35131248/Don_t_Be_Bashful__1988_.rar
A1 Don't Be Bashful (3:35)
A2 Do The Drunk Pt. II (4:10)
A3 The Boom Of The Bass (5:10)
A4 On The Nutt (3:50)
A5 Fresh Krew Rocks (3:49)
B1 Now Dance (5:35)
B2 Gimme Head Till I'm Dead (X-Rated) (3:50)
B3 Mary Jane (3:43)
B4 I'm Down With It (5:07)
B5 Soundmaster Much Faster (3:16)
Justin Warfeild – My Field Trip To Planet 9 (Warner Bros., 1993) (thanks to Alley Al) http://www.megaupload.com/?d=W24VRV14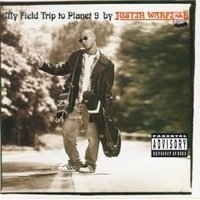 1. Tequila Flats
2. 'Introducition' By Ellis Dee
3. Dip Dip Divin'
4. K Sera Sera
5. Fisherman's Grotto
6. Live From The Opium Den
7. Glass Tangerine
8. Guavafish Centipede (Aquatic Meditations)
9. Teenage Caligula
10. Cool Like The Blues
11. Drugstore Cowboy
12. Pit It Up Y'all
13. B Boys On Acid
14. Stormclouds Left Of Heaven
15. Thoughts In The Buttermilk
16. Tequila Flats (Ghosts Of Laurel Canyon)
My Contributions
Chi-Ali – The Fabulous Chi-Ali (Relativity, 1992)
http://www.sendspace.com/file/htt2to
(forgot my copy at home, albumbase link)
1. Intro
2. Maniac Psycho
3. Step Up
4. Funky Lemonade
5. In My Room
6. Age Ain't Nothin' But a #
7. Shorty Said Nah
8. Let the Horns Blow
9. Roadrunner
10. Fabulous Chi
11. Looped It
12. Check My Record
13. Murder Chi Wrote
14. Chi-Ali Vs. Vanilla Shake
15. Jump to the Rhythm
"Murder Chi Wrote"….hmmm. AMW's most famous Hip Hop artist dropped back during the the heigth of the Native Tongue Era, good stuff.
Cella Dwellas – The Last Shall Be First (Relativity, 2000)
http://www.megaupload.com/?d=4P6DC4QZ

1. Leakage
2. Dwellas
3. The Last Shall Be First
4. Stand Up
5. I'm Tellin' You
6. Verbal Slaughter
7. On The Run
8. Da Ruckus
9. Ready To Rock
10. You've Been Warned
11. Frontline
12. Once Again< br />13. III Callabo
14. Game Of Death
15. Main Aim
Never was crazy about these guys. Polarity made me listen to them and they are alright, but still not my favorites by any means. This was requested two weeks ago, sorry about the delay, I kept forgetting about it. You'll have to name the tracks since this is a Polarity ghetto ass rip from wax and the quality is low, so if you are one of those freaks that has to have 192kbps then skip over this one.
Diamond D – B-Sides & Bootlegs (Fat Beats, 2001)
http://www.megaupload.com/?d=DZI442HB
A1 Soul On Ice (Remix)
A2 Build Ya Skillz
A3 Untitled *****Corrupt track Link**** http://www.megaupload.com/?d=VJT2Z9OT
A4 Untitled
A5 Flow On B1 I Got Planz
B2 The Score
B3 MC Is My Ambition
B4 Best Kept Secret (Remix)
(Not The Cover)
Some nice instrumentals and the such from my favorite DITC member. Has some snaps and pops since it's a vinyl rip. (Thanks To Polarity)
Big Daddy Kane – Daddy's Home (MCA, 1994)
http://www.megaupload.com/?d=2AVDHV70

1. Daddy's Home
2. Brooklyn Style…Laid Out – Big Scoob
3. In The Pj's – Big Scoob
4. Show and Prove – Big Scoob/Sauce/Shyheim/J.Z./ol' Dirty Bastard
5. Lyrical Gymnastics
6. That's How I Did 'em
7. Sex According To The Prince Of Darkness
8. 3 Forties and A Bottle Of Moet
9. The Way It's Goin' Down
10. Somebody's Been Sleeping In My Bed
11. W.G.O.N.R.S. – Easy Dred/Junior P
12. Let Yourself Go
13. Don't Do It To Yourself – Big Scoob
Listening to this now, it's not as bad as I thought it was when it dropped. Still not on par with his first two efforts, but still not bad.
Smokin Suckaz Wit Logic – Playin' Fooz (Sony, 1993)
http://www.megaupload.com/?d=KTK0VVTR

1. Funk-A-Tac
2. Thingz Change
3. How We Hit 'Em
4. Cuz I'm Like Dat
5. B4 My Rhymez Thru
6. My Man Spank Dog
7. Playin' Foolz
8. Suckaz Tri 2 Play Me
9. Gangsta Story
10. Positive Vibez
11. He Can Save Your Soul
12. Jah Sent 13. Herbalife
14. Uncle Tom Artist
15. Mutha Made 'Em
I never paid much attention to this release when it orginally dropped. It's not bad, but that's a cool fuckin' cover.
Pudgee Tha Phat Bastard – Give Em' THe Finger (Giant, Warner Brothers, 1993)
http://www.megaupload.com/?d=JT17A1GV

1. Intro
2. Bring The Noiz Niggas
3. The Vibe
4. Checkin' Out The Ave.
5. Give 'Em The Finger
6. When He Comes On
7. This Is How We…
8. Keep Your Coat On ***Corrupt Track**** http://www.megaupload.com/?d=I9JT31G8
9. Lady In My Life
10. Life's A Bitch
11. Mommie Dearest
12. Doin' M.C.'s Sum 'N Terrible
13. Clap Your Hands
14. How U Feel About That
Polarity, being the closet Trackmasterz fan that he is, is dying to get this album, since Giant records never dropped wax. It's coming my good man, sometime this year. It's an alright album, but honestly, and don't hate me Po', I thought the beats weren't right for the style of MC.
Afu-Ra & EZD – A D&D Project In Assocaition With DJ Premier (Gee Street, 98, 99?)
http://www.sendspace.com/file/ve4ott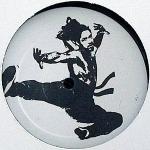 A1 Whirlwind Thru Cities (3:59)
A2 Menace II Society (4:11)
A3 Return To It (3:41)
A4 For Da Love (4:04)
B1 Gun Iz For (4:12)
B2 Time Bomb (3:29)
B3 War & Position (3:53)
B4 Stop….. (3:25)
(Not Actual Record) This is some dope shit, so grab it!
Gucci Crew II – So Def, So Fresh, So Stupid (Gucci Records, 1987)
http://www.sendspace.com/file/ptsubw

A1 Gucci Bass
A2 The Cabbage Patch
A3 Till The Day We Die
A4 Sally "That Girl"
A5 We're Def – Yall
B1 Gucci Broke
B2 Get'em Girls
B3 And The Beat Goes
B4 Dating Game
Classic Bass for that ass…
Jaz Presents: The Adagio Collection

http://www.megaupload.com/?d=Q0L5XYQW
Sorry, I have the track list at home, but this is pretty much everything he did, as far as I know. Good stuff, I've always like this cat since first hearing him on the "Clear Blue Skies" LP by the Juggaknots. This was put together by a real cool dude from New Zealand. Don't talk to as much anymore, but dude knows his hip hop.
J-Zone – Gimme Dat Beat Fool (Old Maid Ent. 2005)
http://www.sendspace.com/file/8hwjyo
1. "Polka Intro"
2. "Saga" Redman
3. "Famous" M.O.P.
4. "Rockaway & Crenshaw" Eazy E
5. "Prostitue (Interlude)"
6. "On The Grind" De La Soul
7. "Bitch Witta Weave" Project Pat
8. "Late Greatness" Devin The Dude
9. "KMDGMC (Interlude)"
10. "Hustlaz Is Hustlaz" Tash Of The Liks (feat. Snoop Dog/Kurupt/Xzibit)
11. "Stomp That Bitch Out" CNN(feat. M.O.P.)
12. "Outro"
I don't usually like posting something that can still be purchased (although, I think only on some of the hip hop sites around), a loyal visitor has wanted this for awhile now, and I've spaced it off…so I'll up for him and share it for the rest of you. I'm a huge J-Zone fan as well, so hopefully this will cause someone to go buy his music.
Re Up's……..
Resident Alien – It Takes A Nation Of Suckaz To Let Us In
http://www.sendspace.com/file/jr2acr
1. Intro
2. The Resident Alien
3. I Yam What I Yam
4. The
Ox Tail, The Burger & Chic
5. Miss Lee
6. Shakey Ground
7. Ardicle Don
8. Horrorscope
9. Midtro
10. Ooh The Dew Doo Man
11. Mr Boops
12. Alone
13. State Of Emergency
14. Are You Ready
15. We Na Play
16. Wanna Be (Russell)
17. Mother's Day
18. Third World
19. Extro
20. Welcome To America
Groove B Chill- Starting From Zero
http://www.megaupload.com/?d=6JCSE1EF
Milk Bone – Da Milk Crates
http://www.sendspace.com/file/jsy389
Smooth Ice – Smooth Ice (Thanks to Dayal for the link)
http://rapidshare.de/files/20974992/Smooth_Ice.rar
There is is, another week in the books….I couldn't find a few things requested that I know I have, mainly that damn Flavor Unit CD. I really need to re-organize my shit again. I take stuff out to post up and never put it back where it should go. I want to thank everyone for helping each other. Go back through the requests and if there something you have, post it up, cause that means I don't have it either, and I might just want it myself.
Thanks for Polarity for holding it down this week. I should be back to regular schedule next week with a Bootleg series dropping. Now excuse me, I'm going to go drink….
Peace, Travis