Friday's here, I'm hungover, and the requests are flowing. Time to kick the weekend off right. It's request time. It was a little on the light side this week. Maybe we hit a little rut, but this site has increased in visitors every week since July, so hopefully some new blood will have more requests that I have and have requests for the ones that faithly throw up their request every week. It's turned more into all of us helping each other, which is great and what I like to see.
Some random news, WYDU just might, and I mean "might", be coming to a magazine near you (if you live in the southern hemisphere). I can't give out the details just yet, because it's not set in stone, but keep your eyes open for the annoucment.
With everyone eagerly awaiting Nas' new album "Hip Hop Is Dead", a song by the same name has been leaked and can be found on A To The L's (I'm still looking for that Doug E Fresh "Summertime" homie!) site here. While I haven't gotten a chance to listen to it yet, my feelings on Nas are rather mixed. He has times when he drops classic material (Illmatic), then he has times he drops garbage (most of anything dropped between "It Was Written" and "God's Son" and 75% of "Street's Disciple"). So one has to wonder exactly how can he save hip hop if he is just much a culprit of the "game" as anyone else is.
Jay dropped a dis track at Pac before his death? Interesting, except that would have only serve to widen that east/west gap even more. For those of you too young to remember that whole East Vs. West thing, things were rather sticky and I think something like that (although Jay wasn't "The Man" as he is now) would have caused more problems. I read in an interview w/ Jay saying that he cringes when people say he is what he is today because Biggie and Pac are gone. I have to say I agree, although I always wonder if Puffy would have drug Biggie down into corniness hell a few albums into his career which appeared to be happening, even a bit on "Life After Death" (anyone listen to the "Duets" album?).
Last but not least, I'm trying to devise some sort of contest in which the winner gets a free USED CD. What can I say, I have doubles on some things, and being the nice guy that I am, I'll have some sort of contest to give away some. More details about that as I come up with them.
Onto what you all came here for, the Requests. Thanks to everyone who upped things and shared. Sorry for the stricter time scale this week. One of these days, my broke ass will have money to get my home phone line back up.
Visitors Contributions……
UrbanDons.com
Newcleus – Jam On Revenge (see request comments)
Ed.O.G & Da Bulldogs – Roxbury 02119 (Polygram, 1994)
http://d.turboupload.com/d/831310/WC_Roxbury_02119.rar.html

1. Streets of the Ghetto
2. Busted
3. Love Comes and Goes
4. Skinny Dip (Got It Goin' On)
5. I Thought Ya Knew
6. I'm Laughin'
7. I'll Rip You
8. Go up and Up
9. Try Me
10. Dat Ain't Right
11. Less Than Zero
12. Check It Out
Boogie Down Productions – Ghetto Music: The Blueprint Of Hip Hop
http://d.turboupload.com/d/654663/WC_Ghetto_Music.rar.html

1. The Style You Haven't Done Yet
2. Why Is That?
3. The Blueprint
4. Jack Of Spades
5. Jah Rulez
6. Breath Control
7. Who Protects Us From You?
8. You Must Learn
9. Hip Hop Rules
10. Bo! Bo! Bo!
11. Gimme, Dat, (Woy)
12. Ghetto Music
13. World Peace
Musicmad This can also be found on his blog….
Sporty Thievz – Street Cinema (Sony, 1999)

http://www.megaupload.com/?d=WH9ARTZP
1. Intro
2. The Spot
3. Fedz/Freeks Skit
4. Freeks/Slow Money Toney
5. Spy Hunter
6. Like Father, Like Son/C.E.O. Freestyle
7. Raw Footage
8. Hitmen/Cheapskit
9. Cheapskate
10. Angel
11. Mac Daddy/Aquaskit
12. Aquamen
13. Ready
14. Propose A Toast
15. Street Cinema
16. No Pigeons
My stuff…..
Main Flow – Castle Diplomat (Wanna Battle Records, 2001) Albumbase link
http://rapidshare.de/files/30171836/Main_Flow_-_Castle_Diplomat.zip

1. No Question
2. Crime Outfit
3. Counsel Of Elders
4. Crop Circles
5. Globetrott
6. Neorah Havva
7. Bring It On
8. Solarize
9. Transport
10. Fist Or Cuffs
11. Morse Code 211
12. Show On The Road
13. ABC's Interlude
14. Watch Ya Back
15. C-Diplo
16. At War With Babylon
I honestly know very little about this MC, other than the fact he was part of Doom, which I really liked. Might have to check this one out myself. It's an albumbase link, he had some more up there, but alot of them were dead.
(SoCandyman – Ain't No Shame In My Game ny, 1990) Link posted on Bust The Facts over the weekend
1. Ain't No Shame In My Game (Show)
2. Candyman
3. Don't Leave Home Without It
4. Knockin' Boots
5. Melt In Your Mouth
6. Playin' On Me
7. Today's Topic
8. The Mack Is Back
9. Nightgown
10. Who Shakes The Best
11. Keep On Watcha Doin'
12. 5 Verses Of Def
I'm a sucka for old corny rap and this album is no different. I love it! Just fun stuff that is catchy as fuck. Don't knock it, unless you are knockin' the boots!
De La Soul – More Supa Sweet Stakes, Baby (Tommy Boy, 1996)

http://www.megaupload.com/?d=QNTDB76B
A1 4 More (Clean Version)
A2 4 More (JuNoD Clean Remix) Remix – JuNoD
A3 BabyBabyBabyBa
byOohBaby (New LP Version)
B1 Supa Emcees (Clean Version)
B2 Sweet Dreams (Clean Version)
B3 Stakes Is High (Spinna Clean Remix)
The maxi single EP w/ the "Sweet Dreams" from "Joe's Apartment" OST as well. I bought this off of someone back in the day. It's worth it just for the "Stakes Is High" Spinna remix. Sorry for the small cover, it's all I could find. Someone just gave me a scanner, so hopefully I can post up some of the covers I have one of these days.
King Tee – At Your Own Risk (Capital, 1990)

http://www.megaupload.com/?d=YA0HOYOO
1. Introduction
2. At Your Own Risk
3. Ruff Rhyme (Back Again)
4. On The Dance Tip
5. Jay Fay Dray
6. Skanless
7. Take You Home
8. Diss You
9. Time To Get Out
10. Can This Be Real (Remix)
11. E Get Swift
12. Do Your Thing
13. King Tee Production
14. Played Like A Piano
I would call King Tee one of my favorite Hip Hop artists. I love everything he has ever done. With that being said, this is probably my least favorite project of his. Don't get me wrong, it's not bad by any means, but it's just the one that's not up to par with the rest, kind of like Masta Ace's "Sittin' On Chrome" for me. A must have though, for anyone trying to catch up.
Steady B – Bring The Beat Back (Jive, 1996) *Contains "Took Your Radio" in Rar File

http://www.megaupload.com/?d=QE9L2KFJ
A1 Bring The Beat Back (3:54)
A2 Get Physical (3:28) Producer – Marley Marl
A3 Suprise (4:11)
A4 Cheatin' Girl (3:57)
A5 Do The Fila (4:24)
B1 Stupid Fresh (3:58)
B2 Hit Me (4:13)
B3 Nothin' But The Bass (4:09)
B4 Yo Mutha (4:00)
This had a large request audience this week. As I said, Steady is one of my favorites for reasons not really known to even myself. This album is his first album, so it's got that early stuff, but it's good stuff.
Rodney O & Joe Cooley – Get Ready To Roll (Nastymix Records, 1991)

Link is Here
01 Hit List (2:13)
02 Get Ready To Roll (4:21) Featuring – Drew Rock
03 You Don't Wanna Run Up (2:53)
04 Oldie But Goodie (3:53)
05 Nutty Block (2:52)
06 Fo Funky Stories (4:50)
07 Let's Do It Like This (3:55)
08 Miss Crenshaw (3:06)
09 Dose Of Dope (3:45)
10 My Hood (3:21)
11 D.J. Nightmare (3:20)
12 Roll Call (Hip Hop Mafia) (4:22)
Here is another secret favorite of mine. This is the west coast shit that I like. I remember buying this on tape as a kid and playing the crap out of it. Some great songs on this LP.
Digital Underground – Sex Packets **Tape Only Tracks**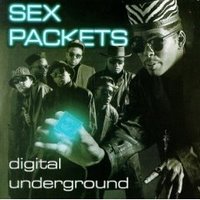 http://www.sendspace.com/file/bugbka
Hip Hop Doll
Gutfest '89 (Full Version)
Sound of the Underground
A Tribute to the Early Days
If you were like me, you bought this tape as a kid when the craze was going on. Then later when you went to buy the CD, you realized something was missing. Four of the best tracks on the tape were not on the CD. WHen this album orginally dropped, tapes were still the medium of choice by the consumers. So it had the bonus tracks and that's what happen here. So here they are in all their glory.
Criminal Nation – Release The Pressure
http://www.megaupload.com/?d=4S5GL5ND
Sorry for the half assed post, I'll try to up some J-Zone and Anotha Level and some other stuff through out the week. Don't forget to look for the orginal request post for some other stuff that got filled over the weekend.