If I had to name my top five favorite producers doing his thing out there right now, this next cat would be on my list. My first introduction to Small Pro was through the 9,587 Jay-Z American Gangster remix craze that went down last year. Thankfully enough, he had his out fairly early while I was still under the influence of AG remix fever and he soon become one of, if not my favorite AG remix personality. I'm not sure how, but over time, I've developed some kind of correspondence with him through emails and AIM. But despite me rubbing shoulders with greatness, that's not why I'd pick him as one of my favorite producers out there right now.
Bottom line, the cat is mad nice on the boards. He brings that that sound that is still contains the essence of classic hip hop, but with the new school spin on it. And the dude can do a remix. He can take a capellas and make the song his. Hence his current prize fighter streak he has going in the recent string of remix wins that he has done for everyone from The Smile Rays (right here on WYDU) to Torae. The dude is the Jack Dempsey of the prize producer circuit.
He also just dropped his first instrumental album. As someone that has had this little gem for a good part of the year, I have to say its in the running for instrumental album of the year, easily. With snazzy samples that SP just chops up like a lumberjack, the sound is one that is somewhat different from some of his beats found on artists tracks, but it stands alone without the need of an MC.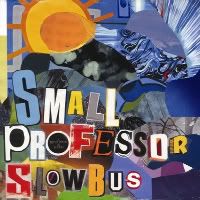 here's my baby…my first 'official' instrumental album; a tribute to my favorite mid 90′s east coast boom bap records and an exploration in both post-donuts sample manipulation and time signature. its dope. available @:



Small Pro
WYDU: Hey man, nice to finally do this, how long has it been since you won that Smile Rays contest?
Small Pro: Let's see…that was at the end of May or so…which reminds me, I need to get at Therapy, still waiting on my Smile Rays merch! I'ma email him right this second…
W: Speaking of contests, you are a prize fighting fool right now, with wins in the Torae contest, 100dbs, and some others, what else have you been in? How is the feeling taking out sucka producers with a twist of a knob?
SP: Well, I'm waiting on the results for this Public Enemy contest that was supposed to have been announced at the end of October, they're killing me with the suspense…let's see, there also is the Emilio Rojas remix contest for his single produced by Illmind called "Young, Fresh, And Fly", and last but not least, the Prolyphic and Reanimator "Artist Goes Pop" contest your blog mentioned a little while ago; that track is a BANGER, I feel bad because I slept on them mad hard. As far as takin out sucka producers is concerned, I have to be honest, it's almost not fun anymore…I think losing a contest might put a fire under me, but right now…I'm kind of bored with it. Wow, that sounded mad cocky.
W: You just recently dropped your instrumental jammy, "Slowbus." What can the listeners expect from that? How did you get it hooked up with the label and all?
SP: In Philadelphia, we would have said "instrumental jawn". With "Slowbus", I tried to showcase and explore some concepts and ideas that are more suitable to stand on their own, as opposed to being the canvas for a rapper's lyrics…pretty much the same way records like DJ Shadow's "The Entroducing" and J. Dilla's "Donuts" were. The ironic thing is that once rappers hear it out there, for some reason it's easier for them to try to use it, but – and maybe this is because I'm still a relatively unknown –I wouldn't even think to send a beat tape with a joint like "December 6th" or "Dark Smile", on some 'see what you can do with this' type stuff. Listeners can expect to hear my influences, I wear them on my sleeve – the aforementioned (and sorely missed) J Dilla, DJ Premier, RZA, Pete Rock, etc – but I think repeated listens show that while I pay my respects to the greats quite blatantly, I also have my own voice and my own thoughts to express through music, which is where I feel like a lot of cats get it wrong…they literally try to sound like their idols.
As far as "Slowbus" being released goes, here's how it went down…the album was ready to go in early May, and it actually was for sale on my myspace page, but nobody was buying it, so I just was like, well, f**k it, I'll just give it out for free. A couple months prior, I had slid a copy to my music business teacher at Community College Of Philadelphia, his name is P.J. Geissinger, also known as Starkey, one of the top artists in grime/streetbass/dubstep in literally the entire
world. So out of nowhere, he hits me up (actually it wasn't out of nowhere, I vaguely remember asking him in class numerous times if he had listened yet) and is like, dude…this album is fantastic, I want to put this out on my label. It's really a nice story to tell, now that I can read it over myself.
W: As a producer, you are one of the few cats that seems to be able to adapt to whatever artist you are working with. Meaning, you seem versatile and don't have a "sound" really, what would you say to that?
SP: I would definitely attribute that to my having a wide range of influences; firstly, when it comes to the source material I use, and secondly, the types of music I actually listen to when I am not making music myself. I actually would disagree with the sentiment that I do not have a sound, I would say I generally operate in that realm of dark, sinister sounding hip-hop that sounds like it could/should have come out in 1995 or 1996. But I do
pride myself on my ability to step outside of that every once in a while.
W: Is there a certain type of MC you tend to want to work with? What do you look for when you decide to work with someone?
SP: That is a tough question, man…I just sort of imagine how somebody will sound over my tracks, for some people that's easier to do if they have an acapella available, or if I am familiar with their music and they have songs on beats that sound like something I could have done. I like rappers who approach their art like I approach mine…forward and backward thinking at the same time. Vague? Yes. Truthful? More so.
W: What future projects do you have coming out in the future?
SP: I think the next thing I will be working on putting out is an instrumental ep made up entirely of Herbie Hancock samples, called…"Hancock"…that's set to drop the same day the "Hancock" dvd drops at the end of November (I need somebody to help me with the cover art, now that I mention it); that's gonna be something that gets a lot of people paying attention to me, at least I think it will, anyways. Other than that, I've got this plan to compile all of my remix contest winners and other remixes that I never 'officially' put out in mixtape form, it's gonna be called (Small Professor) "…Resurrected The Remix", you know, like how Pete invented it, I am cocky enough to think I am bringing it back, you dig? Speaking of remixes, Large Professor dropped the acapellas for his "Main Source" album last month. I don't think anything more needs to be said.
W: Okay so instead of doing the same ole' questions over and over, I thought I'd play some tracks for you, both old and new, and we'd have you talk about what you liked in the artist and the producer. Give us a little insight on how the mind of Small Professor works….
(Small Pro note: Let me just say that this is the most fitting but at the same time random set of tracks I think I have ever seen)
W: Ram Squad – N—-s & Richard Allen
SP: This is throwback as hell, Travis…damn. I actually had never even heard this track, I hope nobody from Philly is reading this; I remember seeing the album cover for the album after the one this was on around town 10 years ago when I was a young bol (hahah). I would say I'm notorious amongst my friends for not liking local acts, can I leave it at that?
SP: This track made me kinda mad at Fat Joe, because I feel like he could still do tracks like this on the regular, but he doesn't; dude's never been a slack lyrically, it's just his beat (and topic) selection that's made most of his former fans turn their noses up for some time…trademark beat from DJ Premier, hilarious that he scratches Jeezy in there, I know I'm not the only one that found that midly amusing.
W: Stranje Dayz – Fallen Solider
SP: Unfortunately sometimes the producer/fierce competitor inside of me prevents me from listening to music without thinking 'Man, I could remix the SHIT out of this'; this joint is cool, but it's too much of either whoever this is talking, or just the beat playing. Beat is a tad 9th Wonderish, the rapper is somebody I consider a close and personal friend, but him and his long-winded talking intros, man…
W: Amad Jamal – Boy Meets Girl
SP: Amad Jamal always reminded me of Devin The Dude for whatever reason…this joint is a pretty cool story-telling track; btw I always like telling people this, I was actually named after Ahmad Jamal's (piano player sampled for numerous great DJ Premier beats) bassist, Jamil Nasir.
W: Pete Rock & CL Smooth – The Creator
SP: Man, I am such a "Mecca And The Soul Brother" fiend, that for the majority of my hip-hop listening time, I neglected Pete and C.L.'s introductory ep…this joint is dope, I always felt like Pete was underrated on the mic, not everybody can rap over fast joints like this. It almost doesn't sound like a Pete Rock beat until the horns for the hook, it always sounded like something Grand Puba would have used.
W: Penthouse Player Clique - Trust No B—-
SP: I have to admit, my west coast listening tastes go as far as N.W.A. and their affiliates; granted, the roots of that tree run deep, but I know I've missed out on a ton of music from the left side. Anybody that knows me would be surprised that I always was a big Eazy E fan…so what he didn't write his own lyrics? I also usually liked anybody dude signed, including BTNH (who I just recently started getting into again after not listening to them since whatever single they dropped off "Art Of War"), so I enjoyed this track
W: A Man Called Lux - Street Playa
SP: More throwback Phillyness…I think I'm detecting a trend here; one thing that is notable about both the tracks I was given that are Illadelph circa 1996 is that if you didn't know any better, you would think the artists were from NY, and I think that runs a parallel to me and my style. Another thing I also will say is that Tommy Hill always reminded me of Smoothe The Hustler, whenever I hear him I'm expecting Trigga to pop up and start exchanging bars.

W: Main Source – Large Professor
SP: I really can't say enough about this guy, first of all…one of my top picks for best producer/rapper, very easily, and this cut right here is off of one of the all-time great hip-hop albums, not just on the beat side of things. I remember when I first started downloading
music, Breaking Atoms was one of the first joints I found, as it was out of print when I was into buying cds and tapes. I love how this song goes from section to section, and when I was younger, I remember thinking in my head that those were the same pianos from some song on Eric B. and Rakim's "Let The Rhythm Hit 'Em", which made sense as I had read rumors about Large Pro doing some production for that album but not getting properly credited.. It's amazing when you hear the drums solo around the 3:30 mark that they sound so plain by themselves, but when you put them with the other samples and layers…perfection.
I hope Large Professor doesn't feel any type of way about my name, btw.
CLICK PIC FOR LINKS_

_________________________________________________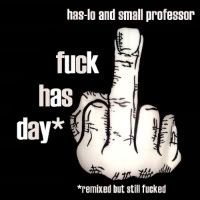 late last year my homeboy has-lo (no relation to cee-lo, skee-lo, shawty lo, or camp lo) dropped his 'fuck has day' ep, featuring himself on the beats and rhymes. i heard it and i was like yo, let me remix this (cuz thats what i think when i listen to music) and he was like yo, i got you. well, he got me, nh. 'fuck has day (remixed but still fucked)'. philly.
__________________________________________________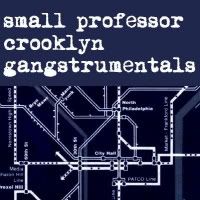 and in case you're one of those weird people who cannot stand jay-z and don't think he's put out a good album since 1996 (hi empress), or maybe if you just want somethin to rhyme over to yourself in the mirror, here are the crooklyn gangster instrumentals…click the pic
__________________________________________________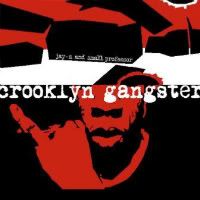 in 2007 the great jay-z so graciously put out the acapellas to his fantastic american gangster album, and this is my remix album, crooklyn gangster…the first link i had on my page got almost 1000 downloads, but if you haven't heard it yet, click the pic
__________________________________________________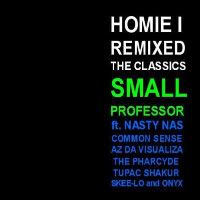 in 2005 i did this remix ep i of some of my favorite songs from 1995…still sounds pretty darn good (to me anyways, but then again im mad biased)…click the pic