Rapsody (of Kooley High)
My girl Rapsody of Kooley High fame has a few tracks worth checking out, be sure to show her some love. She's signed to 9th Wonder's Label – It's a Wonderful World.
+ On 9th's Dream Merchant 2, Rapsody was on the interludes, she compiled them here
+ "The Flow" – Rapsody Produced by 9th Wonder
+ "How to Make a Hit" – Rapsody with M1 Platoon (label mates) Produced by 9th Wonder
————————————————————————————————-

Inverse – So True Mp3
Inverse is dropping a free EP on
New Years Day
(following in the tradition of our project So Far (The Collection), which we released on the first day of '08). Here's a link to the first leak off
The So True EP, the title track, featuring
Deacon The Villain
of CunninLynguists, and produced by Decapbeats. It's some laid back, soulful Cali groove type ish. The whole track is clean, so go ahead
and throw it on air if you're feeling it. Feedback is greatly appreciated!!!
http://www.zshare.net/audio/5310241784d4a823/
The So True EP will hit your inboxes during the waning hours of of 1208, and is produced by Kno, Decap, Cook Classics and M-Phazes.
————————————————————————————————-
Donny Goines – Ricky's Story Video
This is another video I shot for my album and it's directed by Mills Miller Media and Produced by
Statik Selektah
. I hope you enjoy it and as always, any support would be greatly appreciated. Much love and enjoy the holidays.
Ricky's Story
Prod. by Statik Selektah
Directed by Mills Miller Media

Donny Goines "Ricky's Story" Dir: Mills Miller from MillsMillerMedia on Vimeo.
————————————————————————————————-
Excess Bangers 5: Wintercamp Style
1. Gnarls Barkley – Whos Gonna Save My Soul(Rmx) (Ft.Jota Flowers)
2. Billy Danze ft.Busta Rhymes – Undescribable
3. Freeway – Doing Anything
4. Mickey Factz, Naledge & Fresh Daily – Stop What You Doing
5. Fashawn – Freedom
6. Freeway – Get It Started
7. Jamie Foxx Ft.Lil Kim – Cover Girl.mp3
8. Joell Ortiz – Morning
9. Styles P ft.Snyp Lyfe & Bully – Ride Or Die
10.Freeway – Street Music
11.Joell Ortiz – Day N Nite(Williamsburgh/Greenpoint Brooklyn Remix)
12.Blvd Benny Ft.Jadakiss, Fabolous – Rock It Out(Rmx)
13.Busta Rhymes ft.Ne-Yo & Missy Elliott – Freakin You
14.Jamie Foxx Ft.Rick Ross – Swag
15.Fabolous, Red Cafe & Paul Cain – There He Go
16.Justin Timberlake ft. T.I. – If I
17.Freeway – Start Wildin
18.Kardinal Offishall -Set It Off(Rmx)(Ft. Dr Dre & The Clipse)
DOWNLOAD NOW: http://sharebee.com/204c17e5 (Sharebee)
Courtesy of http://highbridnation.com/
——————————————————————
——————————-
"The Ghost in My Dreams"
Produced by Guilty J
&
"Game, Set, Point"
Feat. Skyzoo, Unlearn, Donny Goines, & RATheMC
Produced by Street Level
Watch out for Wordsmith flooding the streets and online in 2008 with his HipHopdx sponsered Mixtapes "The Revolution Begins with a Takeover Vol. 1 & 2," "The Mid-Year Review," and "The 2008 Resolution & Re-Cap" Also, be on the look out for Chubb Rock and Wordsmith's "Bridging the Gap" Album and Wordsmith & I.N.C The Poets "A Baltimore Martini" UK Album coming in 2009!!
————————————————————————————————-
Bashy – I See People (Video)
At least check the video, it's better than expected….(trav)
————————————————————————————————-
Free Download: Seven "Soulja Muzic Vol. 3″ Mix
Now available for free download is the new mixtape from Winston-Salem, North Carolina based emcee
Seven
titled
"Soulja Muzic Vol. 3 (Da Revolution)"
mixed by
DJ J.Lone
. The 21-track mix features brand new material from
Seven
featuring guest vocals from
Supastition
,
Equinox
and more.
Tracklisting:
1. J.Lone intro
2. Ya'll Scared freestyle
3. Rock Wit Me
4. Move!!! feat. Equinox
5. Luv 4 U feat. Warchild
6. Call 2 Armz
7. Shake, Rattle, Roll feat. Lil' Seven
8. Play Ya Posishun (Exclusive)
9. Back Against da Wall
10. Fuck-a-Cop Hip Hop
11. Pressure Pt. 1 feat. Jon Blaq, Equinox, Rowdee Methodz, Mz. Nokz
12. Make it Hot feat. Rowdee Methodz
13. Pressure Pt. 2 feat. Equinox, Jon Blaq, A.P., Dee Lin
14. Hip Hop (Exclusive)
15. Revolution feat. Logix and Jon Blaq
16. Prisoner
17. 24 Hr. Lockdown
18. U Gotta Luv Me
19. Seven Says freestyle
20. Stick 2 Ya Gunz feat. Supastition and Nat Ill
21. 8 Ballz & Dimez feat. G.S., P. Batters, Swerve and Warchild
Free Download: Seven "Soulja Music Vol. 3″ Mix
For more info, tracks and upcoming shows, check out Seven at Myspace.com
————————————————————————————————-
HERE IS K. SPARKS MANIC MONDAYS MIXTAPE VOLUME 1
COMPLETE WITH ALL 17 SONGS RELEASED FROM THE FIRST FOUR MONTHS!
"Man…time flies like crazy and it's been four months already…every 17 songs we will release a Manic Mondays Mixtape…here is Volume 1 complete with all of the songs from the past 17 weeks (including this weeks song G.A.M.E) mixed by Mixtape Assassin…my goal for the up coming 8 months is to continue raising the bar even further…this isn't a mixtape because this is really an album…thank you to every Web Site, Blog, DJ, Street Team Member, Fan, Magazine, Radio Show, and Hater (cuz my name stay in your mouth which gives me free promotion) and everyone that continues to support Manic Mondays…Nuff respect"
Week 1 Dictionary Produced By Glish productions
Week 2 Needs vs Wants Produced By D Roof
Week 3 Definition Produced By Pajozo
Week 4 Never Feat Tina Quallo Produced By Fero Navi
Week 5 Hip Hop President Produced By Kurser
Week 6 Rewind Feat Angelous Produced By Kurser
Week 7 Nostalgic Produced By Moe Productions
Week 8 Hip Hop Produced By Moe Productions
Week 9 Spittaz Produced By Moe Productions
Week 10 Movin On Feat Tina Quallo Produced By Kurser
Week 11 Young Malcolm Produced By T-Mos
Week 12 Visual Sound Produced By T-Mos
Week 13 Back Down Feat Dave Barz Produced By Kurser
Week 14 Hard Lemonade Produced By Mark Henry
Week 15 Rain Produced By Kurser
Week 16 Spittaz II Feat Marzburg, Angelous, and Nova Produced By T-Mos
Week 17 G.A.M.E Produced By Kurser
DOWNLOAD LINK
Manic Mondays Vol. 1
http://sharebee.com/f2c14a26
G.A.M.E Produced By Kurser
http://www.zshare.net/audio/5284806252f7608e/
————————————————————————————————-
Majik Most featured at

SixShot.com

+ Free MP3′s
Sixshot.com
caught up with
Majik Most
to discuss working with
Celph Titled
, what music he grew up on, and of course the grandmother from "Who's The Boss". Check out the
Majik Most
feature at:
SixShot.com
Free MP3′s from Majik Most


Free downloads taken from Majik Most's latest release "You Got Jokes?!":
- Majik Most feat. Celph Titled & Dutchmassive "Back on the Map"
- Majik Most "What I'm About"
Majik Most "You Got Jokes?!" now available!
————————————————————————————————-
Keelay & Zaire's – "Saturday" featuring Torae and Tiffany Paige + Bonus Track
The Song:
To get us amped up for their full-length album Ridin High, the production duo Keelay & Zaire are dropping tracks from their free EP titled Prelude to Drive, which will come out in January. The first track released, "Saturday" featuring Torae and Tiffany Paige, is a modern-day serenade that envelops us in the feeling of being in love. Set behind relaxed chords that gently wash over the beat, Torae and Tiffany Paige tell us the story of their carefree days together. Torae offers up his honest rhymes while Tiffany Paige coos gentle melodies on this lighthearted gem.
Bonus Track: Leak from DJ J-Ronin & DJ S
nips' upcoming mixtape, All Elements v.10 (Hosted by Skyzoo)
Mickey Factz, Naledge of Kidz in the Hall and Fresh Daily - "Stop What You Doing" (produced by Keelay & Zaire)
http://www.zshare.net/audio/527835247efb628e/
The Background:
Keelay & Zaire are a bi-coastal team that operates with only one concrete rule; creating music with unlimited range. Complementing each other's styles with precision, Kee & Zee work as a sole production machine that spawns gritty classic hip-hop, soulful R&B, and any other medium that requires an exclusive sound from the team. With Keelay out west in San Francisco, and Zaire in the east, holding it down in Virginia, the two have almost unlimited resources from which to draw talent and inspiration. In their debut LP Ridin High, the pair's versatility takes center stage, backed up by a talented cast of emcees and singers including Phonte of Little Brother, Supastition, Blu, Cali Agents, Darien Brockington, Tash of Tha Liks, Saafir, Fortilive, The Park, Emilio Rojas, Surreal ,Slo-Mo, Mario Dones, The A.V.E., J.Fish, Jony Fraze, Whooligan, and Tiffany Paige. Keelay & Zaire's Ridin High will be released in early 2009 by MYX Music Label.
Please contact Michelle or Nora if interested in talking with Keelay & Zaire
Streams:
Keelay & Zaire - "Saturday" featuring Torae and Tiffany Paige
http://media.audibletreats.com/Keelay_and_Zaire-Saturday_feat_Torae_and_Tiffany_Paige.mp3
Keelay & Zaire - "The Times" featuring Blu, Fortlive and Nino Moschella
http://media.audibletreats.com/Keelay_and_Zaire-The_Times_fet_Blu_Fortilive_Nino_Moschella.mp3
————————————————————————————————-
New Pugs Atomz Single
Pugs Atomz "Roof Top" produced by Dj Vadim from Pugs forth coming Album Roof Top
http://www.zshare.net/audio/53158659346fba50/
This is a nice track, really diggin' the beat and Pugs holds it down lyrically. I won't be sleeping on this upcoming album like I did the last one. Looking forward to it.
Pugs Atomz
www.myspace.com/pugsleeatomz
————————————————————————————————-
Royce Da 5′ 9 – Shake It
Royce 5'9 and his M.I.C. imprint are teaming up with One Records for the release of Royce's highly-anticipated forthcoming solo-LP Street Hop, due out on 4-21-09.
The DJ Premier produced "Shake This" is the lead-single for Street Hop (the LP is also executive produced by DJ Premier as well) and the video for "Shake This" is directed by Rik Cordero; and its the first of two collaborations between Royce and Cordero.
Link to access Royce 5'9′s "Shake This" video: http://www.sendspace.com/file/da7zs0
DL link to MP3 for "Shake This": http://www.zshare.net/audio/5317249386149f00/
————————————————————————————————–
Pacewon & Mr Green Video
This is the 4′th video from the critically acclaimed album
"The Only Color That Matters is Green" (in stores now)
"The Only Color That Matters is Green"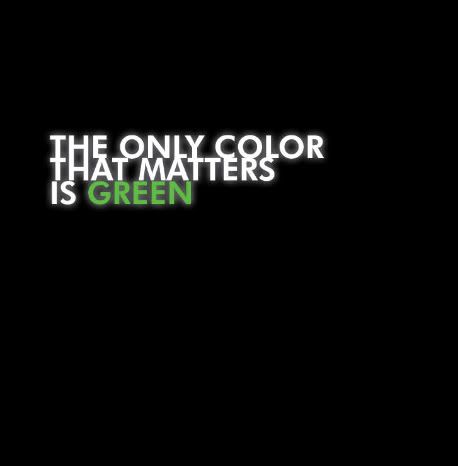 "4.5/5″ -hiphopdx.com
"…keeping hip hop classic" -thatshiphop.com
"a thoroughly enjoyable adventure" -rapreviews.com
"in the epicenter of Hip Hop's best releases in 2008″ -hiphopdx.com
———————————————————————

Available at:

Amazon.com

,

Ughh.com

,

Hhv.de

(for EUROPE)

Fatbeats.com

,


AnimalBikes.com

,

Hiphopsite.com

Payplay.cd,

Accesshiphopstore.com




Payplay.fm

,

ShopIndi.com

,

Hiphopstore.ch

(SWISS STORE),

CdBaby.com

,


Amiestreet.com

,

Musicstack.com

, Chambermusikstore.Com,
ITUNES and more (DON'T BOOTLEG)…
————————————————————————————————–
MR. MET (of Brooklyn Academy) – Prod. by Armyfatique
Armyfatique is pleased to present the 2nd single from their forthcoming album, "The Initiation" which drops on January 6th through Coalmine Records. This single features Mr. Met (of Brooklyn Academy). Click here to download and make sure you mark your calenders for 1.06.09 when Armyfatique unveil's their debut compilation which features guest appearances from C-Razy Walz, Trife Da God, Q-Unique, Vordul Mega, Bekay, Maylay Sparks and more!!
"Loud N Clear" feat. Mr. Met (of Brooklyn Academy)
click here to download
————————————————————————————————–
Black Milk – Bounce + Bonus Track
The Songs:
As 2008 comes to a close, Black Milk, the incredibly raw and innovative producer/emcee from Detroit, is making the rounds on Best Of Year Lists with his unstoppable album TRONIC. On the latest single "Bounce," Black Milk takes us deep into the center of his futuristic production factory with a Knight Rider-like bass line layered with waves of swelling keys.
Bonus: Colin Munroe, the YouTube darling and Dallas Austin protégé, has joined forces with Black Milk on his latest mixtape The Unsung Hero. Check out both Black's production and lyrical fire on these two tracks from the mixtape.
Break Off http://media.audibletreats.com/Colin_Munroe-Break_Off_feat_Saukrates_and_Black_Milk.mp3
Piano Lessons http://media.audibletreats.com/Colin_Munroe-Piano_Lessons_feat_Joell_Ortiz.mp3