I honestly can't remember if I've posted this before, but if not……
It's been a busy year for us over at 27 Deep Productions getting things prepared for our future projects, building new relationships and establishing ourselves as a brand. We are very proud to present the new Epidemik street album "Nature of the beast" as a FREE download to the world and ask that you guys please give it the time of day and a thorough listen. As always your feedback is very much appreciated and important to what we do, please comment on all of the blogs that support this release.

DOWNLOAD LINKS ARE BELOW.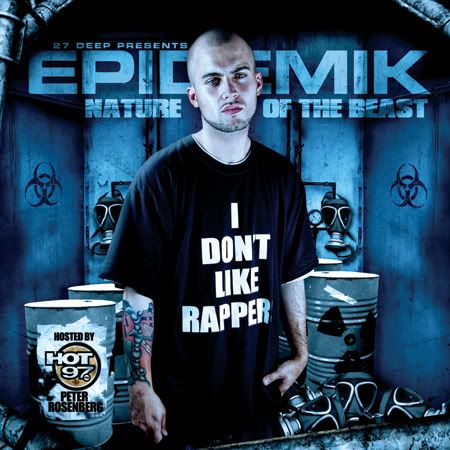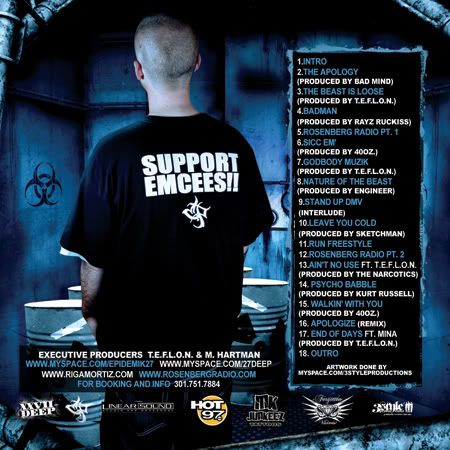 EPIDEMIK – NATURE OF THE BEAST (HOSTED BY PETER ROSENBERG)
This is a project that really has been years in the making, but now the time is right. Some of you may have heard Ep before but this is a proper introduction to an emcee thats been quietly doing his thing in the DMV for some time now, he's also 1/2 of the group Rigamortiz. I can promise you that this is one of the hardest tapes, street albums, etc. to ever drop in the D.C. area or maybe even in hip-hop in general. Also a special shout out to our boy Peter Rosenberg from Hot 97/Juan Epstein for being part of this project.
EXECUTIVE PRODUCED BY T.E.F.L.O.N. & M. HARTMAN
DOWNLOAD IT NOW!!!
http://www.megaupload.com/?d=B3F87P6N