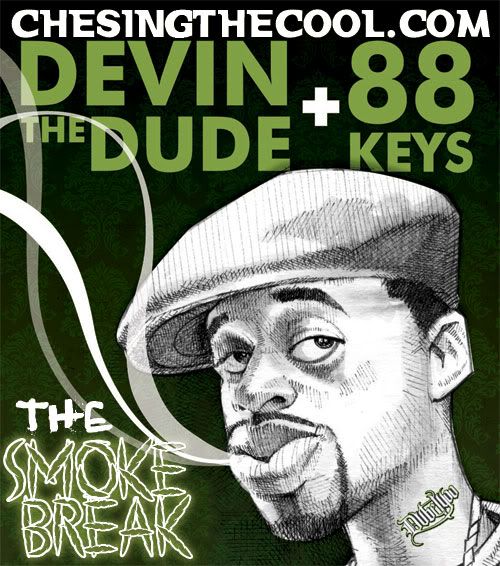 Devin+88 Keys mix by Small Eyes & CheSingTheCool.com. You can download it HERE.
Listen to it if you not familiar with Devin or 88 Keys…can't hurt, only help(trust me).
MIXTAPE LINKS:
Sharebee- http://sharebee.com/deaa254e
Zshare- http://www.zshare.net/audio/607034368330e458/
MediaFire- http://www.mediafire.com/?tjz5miiwjuv

The Show is in ATL, Friday, June 5th. Peep the details below. Props to Shameless Plug again and again. They are killin' it in ATL when it comes to promoting shows. Probably coming to your town soon. Thanks again and be easy.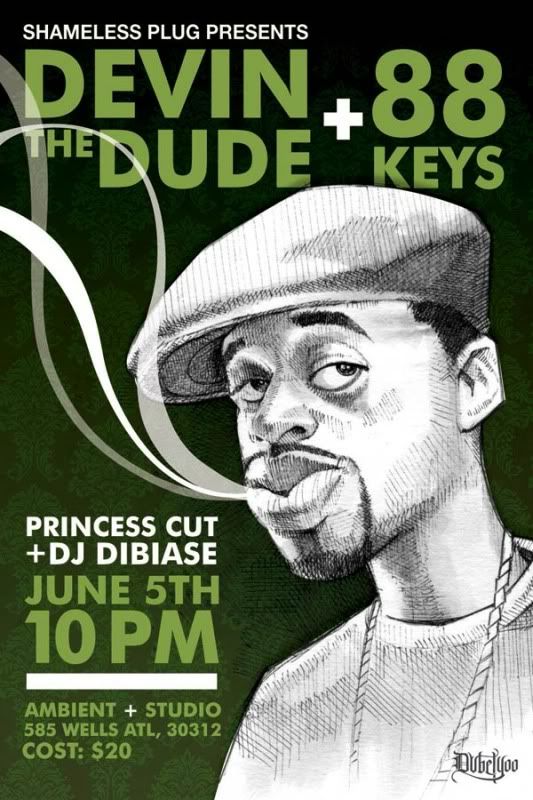 Tickets can be purchased online at

www.TicketAlternative.com.

WHAT: Shameless Plugs: Devin the Dude + 88Keys
WHEN: FRIDAY, June 5, 2009, 10:00p – till

WHERE: Ambient + Studio, 585 Wells St. Atlanta 30312

TICKETS: $20 advance tickets at www.ticketalternative.com