On the horizon of the release of their first official LP, "Bringing Out The Dead", Critical Madness has dug deep into their endless well of sickness to put together a free compilation of unreleased and rare songs for the fans. "Organ Donors" is 23 straight tracks of raw, riot-inducing insanity that stays true to the CM formula which will be released on Domination Recordings. "Organ Donors" features production from the usual suspects TEMPERMENTAL, Little Vic and TzariZM as well as others. The guest appearances range from long-time Ozone collaborators Mygane McNastee and Caveman Theory to Jise (formerly of The Arsonists), the Creative Juices fam and UG (formerly of The Dwellas). This compilation is sure to provide the fix for all those who have been eagerly awaiting the release of "Bringing Out Dead", which will follow shortly after.
Tracklisting:
1. Organ Donors (prod. by TzarizM)
2. Empirical (TzarizM ReMIX)
3. Life is Horror (prod. by Al Tarba)
4. Boom (Nowhere to Hide) feat. cRITICAL, IDE, Jise, Alucard, UG, TzarizM (prod. by TzarizM)
5. Go Harder feat. Little Vic (prod. by Little Vic)
6. FL. to T-Dot feat. Doc Demeyez (prod. by TzarizM)
7. Remember (Monowax Remix)
8. Versatility feat. J.Bada (prod. by INTLX)
9. CM Anthem (prod. by Tempermental)
10. Sorry Sugar (prod. by Tempermental)
11. Issues (prod. by Tempermental)
12. Halftime Show promo (prod. by TzarizM)
13. Madness Freestyle (prod. by DJ Dolo)
14. Pasta Eaters feat. Little Vic (prod. by The Hitfarmers)
15. Chug a 5th (prod. by Optiks)
16. Blessed with Sin feat. Little Vic & cRITICAL (prod. by Muneshine)
17. Red Handed (prod. by TzarizM)
18. Hail to the Fetus (prod. by The Hitfarmers)
19. Gambling (prod. by Tempermental)
20. Nothing's Changed feat. Mygrane McNastee (prod. by Jah Freedom)
21. Massacre Mics [Original version] (prod. by Tempermental)
22. Big Fish feat. Caveman Theory (prod. by Godamus Rhyme)
23. Every Night (prod. by Tempermental)
Free Download: Critical Madness "Organ Donors" Mixtape
Critical Madness "Bringing Out The Dead" full length album coming soon!
________________________________________________________

Seven "Da Pantha Chronicles" Vol. 1 & 2

After the inspiring response to Da Interview EP (June '09), Seven (Domination Recordings) is back at it with a double-cd mixtape of new and unreleased material!! Picking up where he left off, Da Pantha Chronicles Vol. 1 & 2 feature Seven in his element, politickin' on the events of today, crafting skillful stories and of course, cementing his position as one of the illest emcees of the modern era. Over production by DJ Forge, The Tranzformer, Devaron and others, Seven brings the art back to its essence while keepin' it fresh for 2009. Guests include Rough (Abandoned Nation), Mr. Choke, K. Mac, Rashad Yarnell and The Nobodies. If you're looking for something new that gives you the feeling you used to get when your favorite song came on, Da Pantha Chronicles is just what you need in your life!!! Who ready to ride?
Free Download: "Da Pantha Chronicles" Vol. 1 & 2
For more info, check out Seven at: Myspace | Twitter
________________________________________________________

Order Up Instrumentals….
On July 28th, Nobody Famous released the third installment of the Order Up! series "

Chicken and Waffles

" on HipNott Records. This project has yielded a music video

(view)

for "Don't Act Like I Never Told You" as well as two follow up singles "Electric" (

download here

) which was also featured on last week's season premier of the new CW show "The Beautiful Life" (

watch here

) as well "Mary" ft. Wax (download here).
________________________________________________________
Errelevent & Equivalent Exchange release the rapper/producer duo album of the year!


They say the best things in life are free, and this definitely holds true when it comes to the latest release from Errelevent and his producer Equivalent Exchange. Spitz Unlimited Vol. 1: Destroy & Rebuild is the brand new collaboration between the two artists, and is now available for free download at www.spitzunlimited.com. It is comprised of 16 tracks entirely produced by Equivalent Exchange, with Errelevent supplying the lead vocals. Versatility is the word of the day with this release, as the two craft everything from intense lyrical tracks with booming bass lines to smooth, radio-friendly tracks for the ladies. Errelevent proves why he is the most slept-on MC in the Bay with his commanding mic presence and 50 Cent-esque hook writing ability, while Equivalent firmly establishes himself as the most versatile producer in the area with a full album of polished tracks that sounds like it was composed by 5 or 6 veteran producers, not one.
The album's explosive lead single, "Pull Up To The Front" features Oakland star J. Stalin (http:// errelevent.bandcamp.com/album/pull-up-to-the-front-maxi-single) and has already been well-received on various blogs and hip-hop message boards. The rest of the album is equally as impressive, and will set the stage for future Spitz Unlimited volumes in the coming months. When asked about the meaning of the album's title, Errelevent replied, "Rap is stale, everything is the same right now – the concepts, the beats, the songs on the radio. Its time to tear everything down and build it again from scratch. This album is our first step in doing that." Equivalent Exchange, who assembles a complete album that features a distinct, yet signature sound on every track, says: "I thought of the all-time great albums that were produced by one person – the Chronics, the Moment of Truths, and tried to emulate that formula". Only time will tell if Destroy & Rebuild will be regarded in the same light as the aforementioned albums, but one thing is for sure – it will definitely be regarded as one of the greats of 2009.
Spitz Unlimited Vol. 1: Destroy & Rebuild is available NOW for FREE DOWNLOAD at www.spitzunlimited.com.
Preview/Download Individual Tracks: http://errelevent.bandcamp.com/album/spitz-unlimited-vol-1-destroy-rebuild
1. Take You Higher
2. Awake
3. Pull Up To The Front Feat. J. Stalin
4. Back At It
5. Goin' Out For Mine
6. What You Drinkin' On Feat. Manny Mo, Big Mase & 2-Tone (Savenue Records)
7. Show Me What You Got
8. Up In Here Feat. Stik Gilatine
9. When It's On Feat. Jose Santana AKA 10sion
10. All Right Feat. BarNone
11. What It's Come To
12. On Me
13. Polished Feat. M. Brando, Pablo Fetti
14. Where I'm Supposed To Be
15. I Don't Mind
16. Different Days
Download "Pull Up To The Front" Featuring J. Stalin Here:
Direct Link (Dirty): http://www.spitzunlimited.com/Pull_Up_To_The_Front_Street.mp3
All Versions: http://errelevent.bandcamp.com/album/pull-up-to-the-front-maxi-single
For more information visit:
www.twitter.com/Errelevent
www.myspace.com/ReleventMusic
Email: info@spitzunlimited.com
______________________________________________________

cARTer Legal Trappin'

cARTer releases his sophmore release, "Legal Trappin'" today for your listening enjoyment. Make sure to check out the "$1000 FIT" music video below as well and add it to your website/blog. Thanks for your time!

http://usershare.net/g017szfvxnhr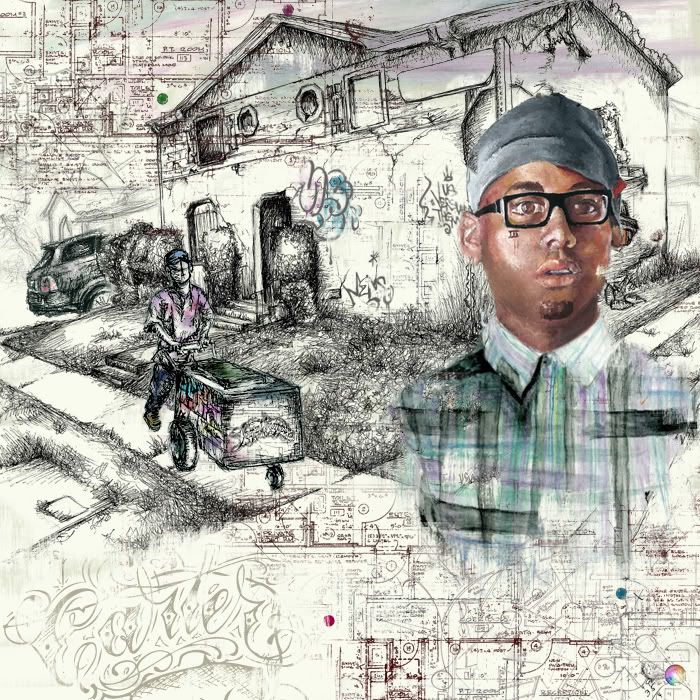 $1000 FIT

Music Video
http://www.vimeo.com/6585205< /span>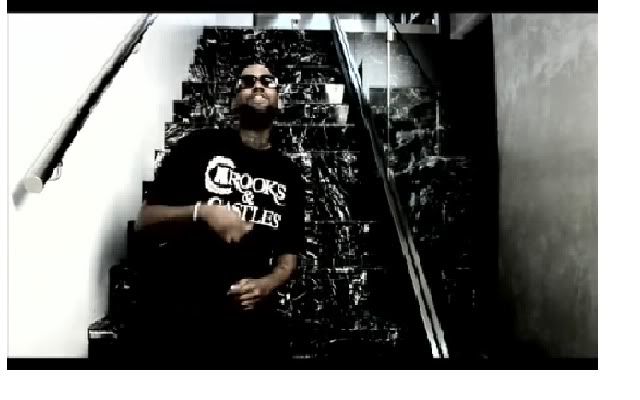 With a name like "Carter" one can only think of the success and talent associated with the likes of Jay-Z and Lil' Wayne, both sharing the surname. Curtis William Carter III, the youngest member of the Carter lineage, is definitely paving the way to earn his title. Born in Houston, Texas and more recently residing in Los Angeles, California, Carter knew his destiny was bright the very first day he came to L.A. and received a call from Lupe Fiasco, who invited him to his video shoot, and ended up getting himself an interview on MTV. His interest in music sparked as a young man growing up in Houston. "In Houston, rap is a culture… it was a custom to freestyle over other rappers' beats. You could go anywhere and say "bust a flow" and people would huddle up and just freestyle. It was recreational, boys girls–everybody would get into it. That planted the seeds…"
Carter is much more than just an artist, he is a visionary, taste maker, and trendsetter who has come from a diverse background. He has immersed himself in the ever-evolving worlds of fashion and the music business, giving him all the angles he needs to perfect his content. Having seen the music industry from both the artist's side as well as the business aspect, Carter wants to put the artists in charge: "Get the people who need to be in charge in charge, Stop people who don't know enough about something being in control of it – stop the suits!" Listening to his music, it is clear that his influences are vast. He grew up listening to Outkast, UGK, Jay-Z, 3-6 Mafia, Nelly, 2pac. Watching Houston rappers like Chamillionaire and Slim Thug before they were famous, he saw them grow from start to now. It helped him understand different aspects of lyrics and poetry in a way he could understand which made for good reference with his own raps. He is a man who wears many hats and surrounds himself with like-minded, ambitious individuals who have already made a name for themselves. He is involved in all aspects of his music, as he understands what it takes to establish his musical ethos. "My vision is to promote substance and authenticity through my music to be the voice for the people who relate and believe in me and what I do." "The power is in the people, and if you don't believe in anything else you can believe in me"
Possibly one of the dopest things I've ever seen…..dayum
SCRATCH PERVERTS. FOREIGN BEGGARS. STIG. DR. SYNTAX. WILL CLARKE. WILL COHEN.
Peep everyone here:
http://www.myspace.com/scratchperverts
http://www.shlo.co.uk/
http://www.foreignbeggars.com/
http://www.myspace.com/stigofthedumpuk
http://www.myspace.com/drsyntax
http://www.will-cohen.com/
http://www.ward404.com/
______________________________________________________
Brother Ali Interview
___________________________________________________
Deezes – Livin Free produced by MIDIMarc
____________________________________________________
In The Lab w Brandon Allday (Video)
and a bonus instrumental download
Puppies & Diamonds (prod. Brandon Allday)
_______________________________________________________________

ill
roots video interview with Fokis & Punchlyne
illroots.com Interview w/Fokis & Punchlyne from Fokis on Vimeo.
True 2 Life Music – Who The F**k Is This Video
True 2 Life Music proudly presents the music video for "Who The Fuck Is This?!" a record off our Biggie inspired mixtape "Larger Than Life" (available here for free download: http://www.mediafire.com/?jjnbzmtmtkk). The song flips Biggie's "Warning" and is a vivid depiction of different experiences we all have had.
The video was produced by True 2 Life Music & Needlegarden Productions. The video was directed by Jenn Needleman (Producer of "Notorious" BTS footage) and sponsored by PEPSI. It was shot in HD and filmed in Brooklyn, NY.
***
Have you ever come across someone that made you ask (in a bad way…) "WHO THE F**K IS THIS?!"
This video is an adventure that takes place at a party and a couple other venues, where Concise, K.Words & Slangston Hughes encounter a series of different characters. These encounters result in conflict of different degrees of severity. See what happens, check it out!
With the summer coming to a close, there are only two things on most people's minds. The 0 degree weather that will soon rear its head from around the corner and who is going to close out the year with a memorable release. Following his previous release alongside Hot97′s own, DJ Envy and fresh off numerous mixtape appearances from the likes of DJ Green Lantern, DJ Hitz and many more— White Plains , NY native Big Wayde has decided to venture out on his own with the new project When The Rain Stopped.
Armed with radio ready singles as well as the bar for bar rap NYC is known for, Wayde's 11 track EP does not dissapoint. With reviews from some of the most respected writers online and print alike being nothing short of stellar, this may be the bridge Big Wayde needed to crossover. Included is the lead-single, "What Have They Done" from Wayde's forthcoming EP, When The Rain Stopped.
DL Link to Big Wayde's "What Have They Done": http://www.zshare.net/audio/6591779327c0516c/
_______________________________________________________
New FLY-C "Watching The Clock" produced by the Trackslayerz




The Business Proposal

mixtape is nearing its release! produced by The Trackslayerz and presented by www.Buckmarleyxxx.com &

www.Yk2daily.net



FLY-C "Watching The Clock" http://www.zshare.net/audio/65932286286bb15b/

www.twitter.com/ItsFlyC