The dude Blueprint is back, this time with a new video and a free EP (with many extras if you decide to purchase it). The video, "Dream Big", is pretty damn dope in my humble little opinion, a track that will get some repeat time…
Download the EP after the jump….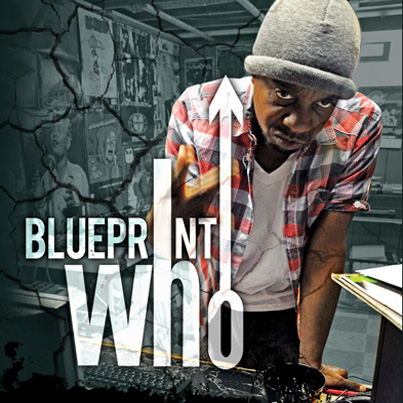 The latest Blueprint project, titled Blueprint Who is now available. It's 25-minute EP , and it will only be sold on tour and here at printmatic.net. It will not be available on i-tunes, so get your digital fix here!
There are THREE versions available. Pick your poison:
#1. CD VERSION
The Blueprint Who CD version is $4.99 plus shipping. It starts shipping on Tuesday Sept 7th and comes with a FREE 11×17 poster (see below poster image) and the instrumentals to all songs. But It Here.
http://weightless.net/blog/audio/2010/09/08/download-the-blueprint-who-ep-now/
#2. DELUXE DIGITAL VERSION:
The Deluxe Digital Version of Blueprint Who will come with 1) all instrumentals, 2) a PDF file of the artwork, and 3) the music video for the song "Dream Big". This version is also $4.99. To order the delux digital version just select the "BUY NOW" button from the below audio player:

#3. FREE DIGITAL VERSION
The Free Digital Version of Blueprint Who will not include any of the extra stuff above, and the price is determined by what you decide to pay for it. You can pay $0, $1, $2.75, $5, $10, etc. It's up to you. There will be a price field that defaults to zero, and whatever price you enter will be the price paid for it. The file is still encoded at 320 kbps and the download process is exactly the same. To order this version just click the "Download" button on the audio player below: